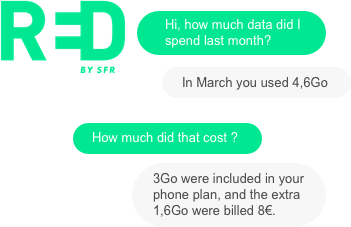 SFR
With a customer support chatbot capable of understanding any customer request, SFR has managed to automate 25% of all demands in weeks.
Learn more >
Bouygues Telecom
Bouygues Telecom drastically improved their customer experience quality and productivity by using chatbots on mobile and their website to manage mobile subscriptions and support.
Learn more >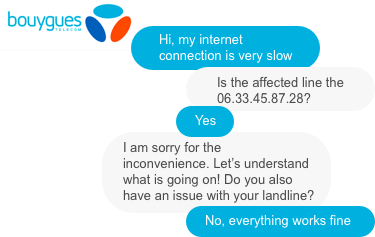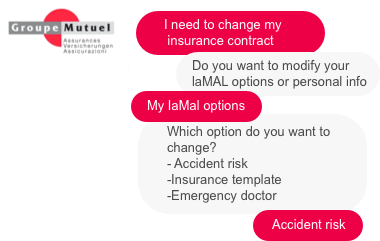 Groupe Mutuel
Groupe Mutuel now brillantly manages their heavy traffic rushes with a chatbot in charge of modifying, cancelling or suspending insurance contracts.
Learn more >